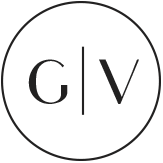 We believe in the beauty of things born from the passion of those who work them, always with respect and handcrafted, the material takes form.
Mastering the techniques determines the perfection of the results.
For us this is the meaning of Craftsmanship.
For over fifty years Giorgio Villa has pursued a clear mission: designing and making female knitwear tailored garments using only the finest yarn and excelling in care and detail.
We offer our clients the craftsmanship, knowledge and experience to create tailored beauty: starting from the understanding of individual needs, from a picture or a sketch, we develop and craft the idea, advising on, and creating, the best solution so that the garments meet the needs and style of the client.
The true Made in Italy is characterised by the exclusive use of certified raw materials coming from the most prestigious leading Italian yarn producers: we rely on partners such as Loro Piana and Zegna Baruffa for extra fine merino wool, and Lineapiù Italia for more technical and fantasy yarns.
Moreover, we supervise the whole production cycle in-house, from the purchase of raw materials to the ironing and final packaging of the garments, which always undergo a detailed and careful quality control.
Only like this is it possible to guarantee the highest quality standards and maintain full client confidentiality
Traditional craftsmanship and technological innovation are two essential and indispensable values, which create the quality of Giorgio Villa garments.
Our know-how has long and deep roots, consolidated by decades of experience.
In order to continue to flourish everything needs new vital lymph, which in our case is realised through technological innovation: Regular software and machinery upgrades are complemented by the ongoing training of specialised, technical staff.
This complex system, in which craftsmanship and innovation are woven together, creates the unique know-how of Giorgio Villa.